Meet Our Team
Dr. Lauren Stewart, DVM
Veterinarian
Dr. Stewart graduated from Purdue University in 1983 and opened Spring Valley Veterinary Clinic in 1992. Growing steadily over the years, more room became necessary so the practice moved into its current, larger location in the summer of 2008. Dr. Stewart's goal has always been to run a clinic that is friendly and family oriented, and the Roselle Rd. location has provided her and her staff the opportunity to care for even more patients.

Away from the clinic, Dr. Stewart is very active in her church and community. She lives with her husband, two children, and several pets.

Dr. Stewart also enjoys playing the piano; it helps her relax after a busy day at the clinic.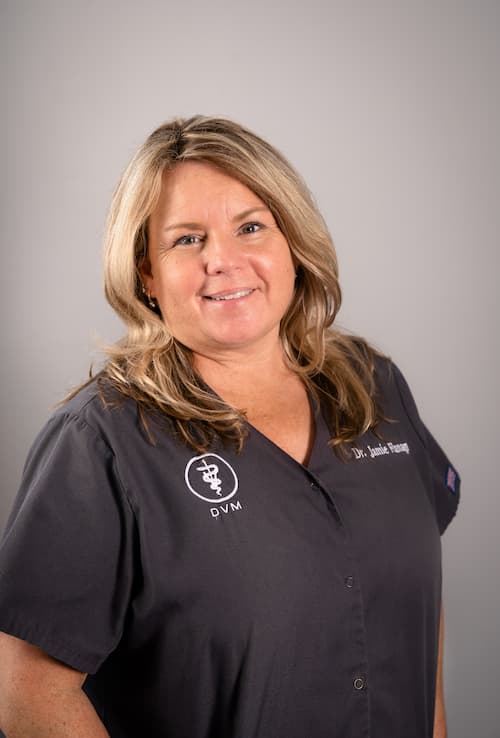 Dr. Jamie Flanagan, DVM
Veterinarian
Dr. Flanagan, who graduated from the University of Illinois-Urbana Veterinary College in 1995, has been with our practice since 2003. When not providing extraordinary care for our patients Dr. Flanagan enjoys time with her husband, their 3 children, their dog, cat and bird. We are very lucky to have Dr. Flanagan as a vital member of our clinic.